What is Lyme Disease?
Lyme is an infectious disease caused by the Borrelia burgdorferi bacteria. Commonly carried by deer ticks, they become infected by feeding on other infected animals, including deer, birds and mice. 
Pet parents should beware of the most common symptoms of Lyme disease, which can include lameness or discomfort as a result of inflamed joints, as well as general malaise.
You may also notice kidney problems, depression and lack of appetite. Other symptoms to watch for include difficulty breathing, fever and sensitivity to touch. 
The disease can be difficult to diagnose and infection challenging to detect, so a vet should see your pet as soon as possible so testing and treatment can begin.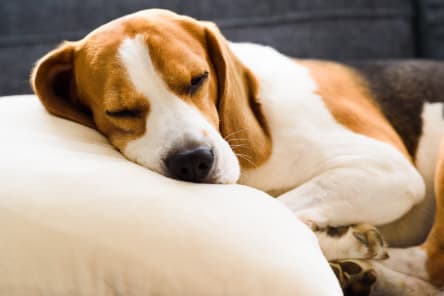 How can Lyme disease be diagnosed?
Schedule an appointment with your vet if you suspect your pet may have Lyme disease. 
To diagnose Lyme disease, your vet will thoroughly review your pet's physical health before conducting a number of tests including a fecal exam, urine analysis and blood tests. Your vet may also draw fluid from the joints believed to be affected, so it can be tested. 
What happens if my pet is diagnosed with Lyme disease?
Pets diagnosed with Lyme disease will typically be treated on an outpatient basis. Antibiotics will likely be prescribed. These will usually be taken for at least four weeks. If your dog is especially uncomfortable, anti-inflammatory pain medication may also be recommended and prescribed. 
If you suspect that your pet may have Lyme disease, please contact our Westport veterinary clinic today to book an appointment.