At Poster Veterinary Associates, we provide quality veterinary care for fish in Fairfield County.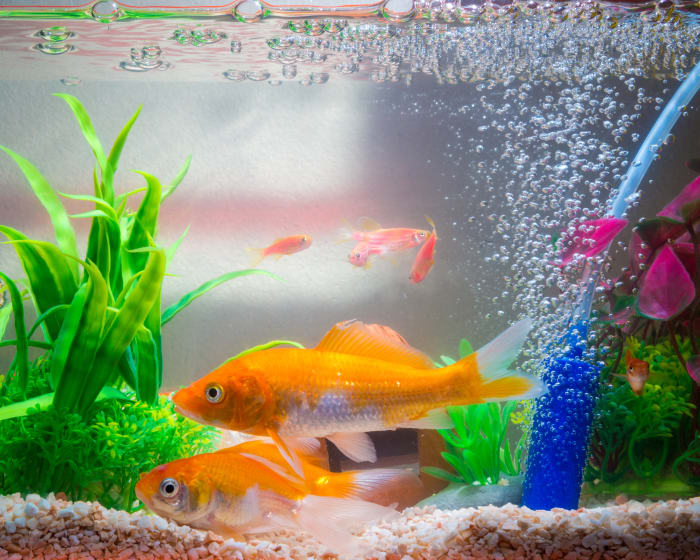 Vet Care for Fairfield County Fish
Fish parents already know what more and more prospective pet owners are finding out: fish are a wonderful addition to any home!
Having an aquarium in your home can add color and plenty of amusement. There have also been studies that have shown watching fish swim in tanks can help lower your stress levels.
At Poster Veterinary Associates in Westport, our veterinarians aim to help keep those stress levels down by providing your pet fish the care they need to keep them healthy and happy.
Why choose a fish for a pet?
Unlike with pets like cats or dogs, you have many more choices when it comes to selecting a pet fish, as these animals come in an enormous variety of colors, shapes and sizes. Fish are also great pets for people with fur allergies or those who have smaller living spaces.
What can I expect at my fish's appointment?
Your fish's routine exam will include a full physical examination and assessment of your pet's health and recommendations for preventive care. You'll likely have questions about the best ways to care for your fish at home, so we'll also make time to answer them.
Experienced Care for Westport Fish
Your pet fish deserves expert veterinary care, and so do you. At Poster Veterinary Associates, we have the knowledge and experience to provide that expert care.
Our Westport team is passionate about our patients and their unique medical needs, no matter if you visit us for a routine check-up or if your fish isn't feeling well.