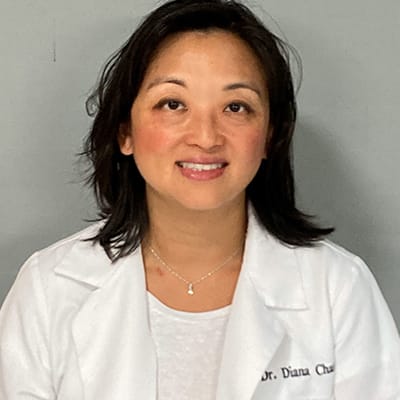 Dr. Diana Chang
DVM 
About Dr. Chang
Dr. Chang is a 2005 graduate of The University of Pennsylvania. She has been helping pets and serving communities in Fairfield County for the last 17 years. Through her journey in this wonderful career, she has come to appreciate one thing: that is how the human and pet bond is so extraordinary. Like family members, pets give us unconditional love. In return, she sees how pets help us improve our physical and mental well-being.
Dr. Change is excited to take on this new leadership role as the General Medical Director at Westport Veterinary Associates. It is her lifelong goal to help preserve the human and pet bond by practicing the best medicine she knows and by treating each pet as if he or she is a part of her family. It feels wonderful to be a part of something so extraordinary.
Outside of work, she tries to keep up with her very bubbly and energetic 8-year-old daughter and her cat, Kate Pepper Olive.