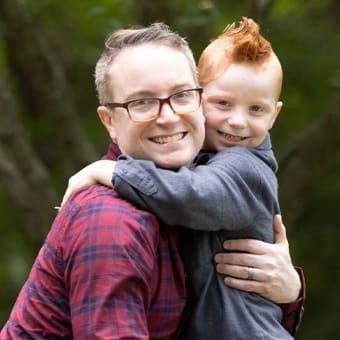 Dr. Jeremy Salvatore
DVM 
About Dr. Salvatore
Dr. Jeremy Salvatore is originally from Queens, New York. He attended college at the University of Connecticut where he met his wife, Dr. Emily Salvatore.

He then got his doctorate at Cornell University's College of Veterinary Medicine. He practiced locally in upstate New York for a couple of years before deciding to move back to Connecticut to be closer to family. His interests in veterinary medicine include dentistry and internal medicine (especially endocrine disorders).

Outside of the office Dr. Salvatore enjoys spending time with his family, cooking, and hiking with his dogs.