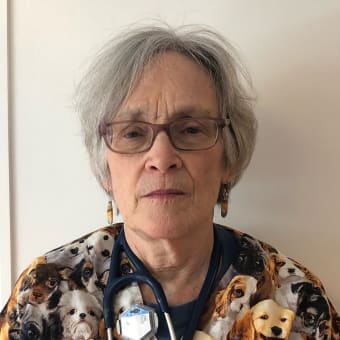 Dr. Joan Poster
VMD 
About Dr. Poster
Dr. Poster founded Poster Veterinary Associates in June of 1984, upon graduation from the University of Pennsylvania School of Veterinary Medicine.
Before receiving her VMD, she earned an MS and PhD from City University of NY Medical School. She performed her post doctoral work at Mt Sinai Medical School as an assistant in the Dept. of Medicine.
Dr. Poster is a licensed State of CT wildlife rehabilitator and has a USDA certification. She is a member of the International Veterinary Acupuncture Society and is an experienced acupuncturist.
She is a member of AAHA, CVMA, IVAS, AVAA and the founder and advisor to Save Our Strays, Inc., a non profit small animal adoption group in Westport, CT. Dr. Poster is a member of CT SART and treats the K-9 Unit of Westport and Fairfield as a public service.